One of the most prominent and effective marketing tools today to promote your business is through Facebook Marketing. Facebook can help a business grow at low cost and fast rate. Facebook has more than 2.2 billion users, and it is really easy to reach your target market through Facebook and its new features.
Facebook Events is one such feature and you can easily reach millions of people about the upcoming events of your company.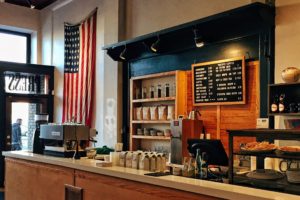 Facebook events to get more traffic
Facebook Events are one of the free applications developed by Facebook and anyone can take advantage to promote product launches, marketing events, virtual events, new store openings, sponsored parties, or transactions etc. You will get a fully-featured page that means you will get a chance to post on the wall, discussion, photos, audios, videos, and different links on the Facebook page. An extraordinary feature of event notices is that the page is indexed by the search engines.
Invitation
With the Facebook events option, you can invite all your friends to your business event, and even your Facebook friends can invite all of their friends. Along with the invitation, they will get a special notification request for their RSVPs.
ShareFor your events to work out best, you may get your page a "share" link. Post it on your wall so that anyone can see it. Then, send a reminder to all of them as some friends are too busy that they might forget it. It is the most effective way to drive traffic to your Facebook event. You can create a lively discussion about that event to have excitement and interest to your audience. Join other Fan Pages or Groups that are similar to your page in order to best describe to your target audience about your products.
Social Ads
Moreover, you can promote those events with highly targeted social ad offers through Facebook. You will be able to publish videos and pictures of past events. You need to update your page regularly because it is a valid method to let them know you are prominent, improve your presence, and let people know that you are not a spammer. However don't repeat your messages and be more creative. Catch the interest and attention of your audience.
What you can do with the feature
You can invite your locals and neighbours and can display your advertisement with lots of interest for your event.
You can send invitations easily and offer them some simple but interesting way for them to join.
You will be able to track the traffic that is visiting your advertisements and responding to your event invitations.