The usage of social media platforms can be overwhelming for many businesses. It has its own challenges, but with the proper strategy you can use the platforms to find many potential customers or can connect with the existing customers for your business. Social networks are now bursting with users, making it easier for many businesses to reach out to their target audiences.
Once you have properly developed a social media strategy, you will be able to use your time better online with lots of advantages. Millions of people are now on social networks such as Facebook, Instagram and Twitter. If you can reach even only a handful of people who suit your prospect description properly, you will see a huge growth and improvement in your customer base.
In order to start your social media marketing process, focus more on the places where your customers are spending most of their time online. If your customers are more on Facebook, then you need to focus more on the platform. You should create an Instagram profile as well as a Facebook profile. Knowing where your potential customers or target audience hangs out, you will be able to make it easier to cultivate your social media strategy and reach more people.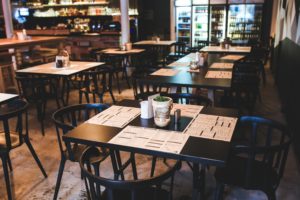 So in order to find out where your prospects and customers spend their time online, you should follow these three easy steps:
Ask
If you already have a customer base, this is a great place to start your search. You can simply ask them if they are on social media, what sites they use and you can also ask them how they like to engage with online businesses. You can also do the process through an e-mail service if you have a complete customer list and information.
You can also engage with the existing customers in your brick-and-mortar location personally and ask them if they would mind answering your social media questions.
Your potential customers will like the fact that you are reaching out to them and it shows them that you really care about those connections outside the business.
You can set the Google alerts
You can use the Google alerts option to keep eyes on industry news and this is also a good way to see where your customers are spending more time. Set the alerts to keep track of everything that pops up online and relevant to the specific topic.
Search on the social media
Every social media network offers the search function to the users and this will let you search to see if any of the customers are using the same channel. You can enter the name of your customer from your customer's list to add to your business page's customer base.