Similar to Facebook, another social media platform is becoming more popular day by day for businesses and this is 'Instagram'. This platform is equally popular as many businesses are using this platform today to promote themselves and reach more potential customers. Instagram has a huge user base all over the world but local businesses can even use the platform to create their own customer base.
Hundreds of millions of people all over the world now use Instagram on their smartphones. This social media powerhouse can give you the opportunity to reach a substantial number of people from different areas of the world. Using Instagram for business marketing can help one to build up their brand, get more traffic, and grow up the list of email subscribers and also to generate sales.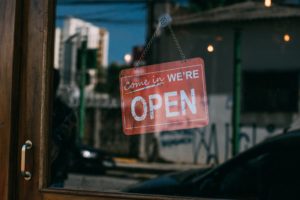 There are a lot of reasons why Instagram is really a good fit for businesses.
Easy to Use
Instagram is incredibly easy for anyone to use. Even if you don't have a lot of experience when it comes to dealing with social media websites, you'll find that Instagram comes with a very user-friendly interface that you will able to use effectively in no time. It's a great way to give your business a bit of good personality and spark additional customer interest. Local business owners don't need any professional support to set up an Instagram profile for their business.
It is completely free of cost
Every businessman needs to spend lots of money when it comes to resources and tools to improve and grow the profit of their business, but one can set up an Instagram account for free by downloading the app onto a tablet or smartphone. There are no limitations in any way. You don't even need to spend a single penny to create your business profile, which is really convenient for local businesses.
Valuable Insights
By creating a business profile on Instagram you will be able to obtain valuable insight into your followers. This is unique information that is available to business accounts of the business owners. You'll get more information about who your followers are and also when they're online.
Get Creative
Getting your business profile on the Instagram platform will make it easier for you to get more creative with the photos and videos that you publish. You must post unique and high-quality content if you want your business to get successful on Instagram.
You can get creative by using the Instagram stories that also allows you to post a video or photo for only 24 hours. Because they will not be around forever, people will be encouraged to view and share them quickly. For local businesses, Instagram stories come with great potential.